Our professional technicians are fully licensed with many years of experience. We use the latest pest control equipment and technology to ensure a successful treatment. The equipment and technology includes two types of moisture detection devices (termites increase moisture levels inside walls and hence moisture detection equipment is very effective in locating infestations). We also utilise Termatrac T3 microwave detection equipment which was developed in Australia and can detect termite movement inside timber and walls even though there might be no apparent damage.
As a pest control business that has been established for more than 20 years on the Gold Coast. All Care Pest and Termite Control can provide experienced personnel to carry out the following pest control and termite treatment services to clients throughout the Gold Coast and are pleased to provide educational information to raise people's awareness:
We provide the following pest control and termite treatment services to clients throughout the Gold Coast and beyond:
Termite (White Ant) Inspections & Treatment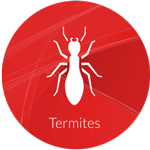 We are experienced in all facets of termite (white ant) inspection, treatment and control for existing buildings including colony control measures, termite baiting and barriers. We can eradicate active termite colonies throughout your home and in your garden.
Termite risk is very high in South-eastern Queensland and over the past decades, with the rapid growth of the Gold Coast, many homeowners have suffered great loss due to termite infestation of their homes. As the area grows it involves the spreading of suburbs to what was previously woodland or forest. This in turn means that homes are established in areas that contain large numbers of mature termite colonies. In most situations these colonies cannot be seen as they are located in tree stumps, within trees and in logs and timber debris that may be buried and therefore hidden. Nevertheless, this termite colonies are constantly foraging for new food sources the risk of termite attack and significant damage remains very high in this area.
Gold Coast residents live in the general area of South-eastern Queensland in which two of the most destructive species of subterranean termite thrive. Schedorhinotermes SSP and Coptotermes SSP generally establish their colonies outside of buildings (although it is possible that the nest can be located within a structure) however, they can tunnel underground for distances in excess of 50 metres radius from the colony although it is believed by many in the industry that distances in excess of 100 metres radius from the colony of possible. Therefore, termites are capable of attacking structures over an area as great as one hectare. As such one colony can threaten as many as 15 or 20 homes. Of course in the case of units and townhouses the number of property owners can be much greater than this.
Identification of the termite species involved is vital as variations in treatment methods are required depending on which species is responsible for the attack. The people at All Care Pest and Termite Control are highly experienced in understanding the different behaviours of the various species on the Gold Coast. In addition to highly destructive species there are also a number of termite species in this area which are regarded as "NOT being significant economic pest of timber", and these species can also find their way into buildings and other structures. Although they still need to be dealt with, the damage experienced is usually quite minimal, but in these cases it is especially important that the homeowner be reassured about the real risk and potential for only minor damage. Inexperienced termite technicians may often come to conclusions which cause homeowners to suffer unnecessary stress and therefore it is very important that only highly experienced technicians are involved in this work.
General Pest Control
These pests which include cockroaches, spiders, fleas, silverfish, rodents and ants have been treated by us for many years and we know how to deal with them. We use the latest baiting technology and pesticides including baiting gels, dusts, liquid sprays and non-toxic traps to eradicate pests and their nests (where applicable) to ensure you keep your home free from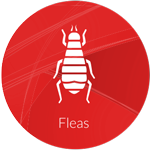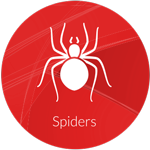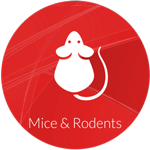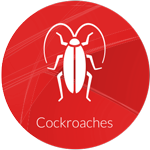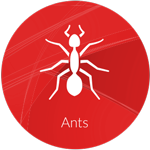 We treat all residential buildings including houses, units, townhouses, duplexes and high-rise accommodation. We can also do end of lease pest and flea sprays. All homeowners are provided with a Notice of Products Used in which we detail the products and their active ingredients to provide the homeowner/occupier with detailed information about the treatment that has been carried out.
We use and recommend

Need More Info?
Contact Us on (07) 5574 0269 or make an online enquiry.